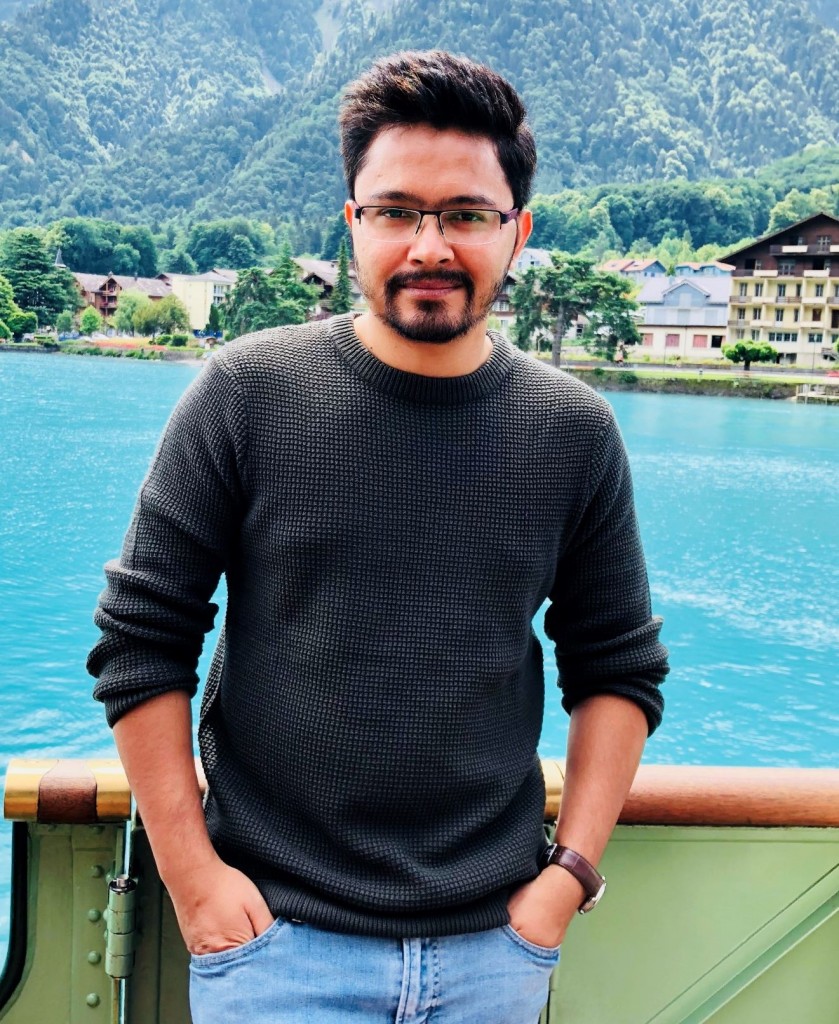 This month, we have Neeraj Singh to share with us on what he does as a Senior Cloud Engineer at Neurones IT Asia.
Hello Neeraj, would you like to introduce yourself?
My name is Neeraj Singh. I've been working with Neurones IT Asia as a Senior Cloud Engineer for 6 months. When I was young, I wanted to be an archaeologist because of Indiana Jones.
What do you do on a day-to-day basis? 
I wake up at 6am every day, gym for an hour and head off to work after washing up. After reaching office, I usually grab a cup of coffee and head to the desk to check for important emails, leave the rest for later (or ignore them).
Each day, my team and I start with a stand-up at 09:15. We use this time to check in with one another with these 3 questions: what did you do yesterday, what are you doing today, and are there any obstacles in my way.
After catching up with the team, I'm back to working on my tasks and in the evening, I leave for the day to pick my spouse up from work and enjoy the evening at home.
What do you like about your work? 
Collaborating and accomplishing big things as a part of a team is what drives me to do my best each day.
As a cloud engineer, the most exciting part of my work is to learn, and research on new services and features launched in cloud technologies, as well as staying on top of best practices to improve the existing cloud/infra solutions already in place.
Any challenges you faced while working? 
With the growing complexity of cloud infrastructure and applications, there are many challenges faced such as cost management, maintaining and monitoring the performance of the cloud.
To deal with these challenges, I contribute by automating the orchestration of cloud services and ensure that the infrastructure is highly optimized. Log analytics was introduced to monitor highly complex workloads by gathering all the data in a clear-cut overview.
How is working at NITA?
NITA promotes a family like work environment which is very effective in improving positive engagement with all the employees. There is also a good work life balance with lots of opportunities to grow.
What type of technologies/skill sets do you have?  
As a Cloud Engineer, I have expertise in:
Design, development and architect cloud solutions for Public Clouds (Microsoft Azure, Amazon AWS), Private clouds & Hybrid Clouds.
DevOps (build/release management, infrastructure automation, CI/CD using tools like PowerShell, Azure DevOps and Team city).
Deploying and managing containerized applications using Dockers and Azure Kubernetes Service.
Application development using C#, .NET.
What advice would you give to people who are interested to work in tech industry? 
Starting a career in the tech space is a broad undertaking, so it's important to do a little research on what type of "tech skills" you want to focus on. 
There are many learning opportunities you can take advantage of – from groups, online courses, internships, bootcamps and self-education.
To get started, discover the opportunities and resources available in your area and online. You'll find a helpful list of ideas below.
Make a list of the types of IT work, you believe you'd be interested in.
Be sure to update your LinkedIn profile.
Attend a local IT networking group in your area, like Meetups. You'll network with others in the field – employers, students, and other job seekers.
Learn how to craft your resume to appeal to IT hiring managers.
Reach out to an IT recruiting firm and/or job board to discover additional job opportunities.