IoT Geolocation indoor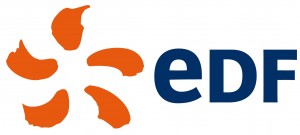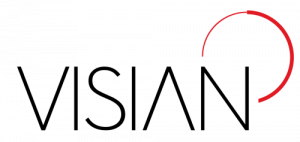 Visian is an entity for Neurones IT specialized in IoT deployment.
During the meeting between EDF and VISIAN on November 2016, the conversation was around the creation of geo-location solutions for one of their office. EDF the largest French energy company, needed a first demo that will be used as a support for future developments, centered around 4 needs using geo-location which Visian provided through smart and agile solution:
1. Alert for failure
Reporting from a mobile phone.
2. Management of unreserved spaces
Allow to visualize the available cubical
3. Turn-by-Turn Guidance
Guiding the users through the premises
4. Position Sharing
Share position easily with others
All these solutions are managed by a mobile application created by Visian as a platform for direct interaction with users:
Detect, identify… the beacons and perform the associated actions
Communicate with the back-office to manage messages between users (malfunctions, locations, directions, etc.)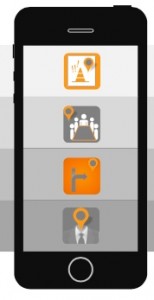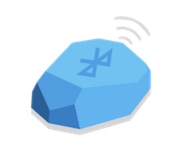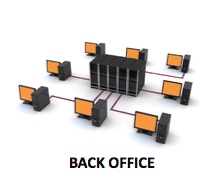 1. Declaration of malfunction:
This option will allow any user to easily report a malfunction from his or her cell phone. Visian propose features that can be integrated in the short term for this project but also those to be implemented in the future, as it requires an enterprise grade infrastructure.
Indeed, this system requires the installation of several small Bluetooth beacons that will send consistent signals on location
This tag will allow to define a zone (geo-loc indoor) or to have an object over a coverage area of 1m to 15m to transmit back signals.  This device will be powered by a battery that can last between 3 and 5 years.
2.Management of Non-Reserved Space
This option will allow any user to check the availability of a room. It just required the installation of detectors connected to a beacon.
This solution allow to the users to detect the presence of individuals in the premises, list the free zones, view the closest room on a map, notify the user when a room is available.
3.Turn by turn Guidance
Thanks to the installation of beacons throughout the building, the user can be guided inside the building. It can select a destination, view the directions in both 2D and 3D, and to be informed
This module will send the position at any time by email or text messages in a punctual or continuous way from the application, for example to find a colleague in the premise
Benefits
Be more efficient by connecting the operators and the employees and facilitate the feedback for better guidance.
Other application:
This solution could be adapted for Next-Gen factories or production sites to allow machine tools supervision, predict maintenance. It could also help and guide an employee or an operator to address an issue remotely